A truly next-generation security company, leading a new era in cybersecurity by safely enabling all applications and preventing advanced threats from achieving their objectives for tens of thousands of organizations around the world. Palo Alto Networks are one of the fastest growing security companies in the market because of their deep expertise, commitment to innovation, and game-changing security platform focused on bringing an end to the era of breaches by uniquely integrating our Next-Generation Firewall, Advanced Endpoint Protection, and Threat Intelligence Cloud. Because these capabilities are natively built into our platform and designed to deliver highly automated preventative measures against cyberthreats, PAN ensure superior security to legacy point technologies such as stateful inspection firewalls, UTMs, or endpoint security products. With PAN platform, organizations can confidently pursue a digital-first strategy as they implement key technology initiatives within the cloud and increasingly mobile networks, while maintaining complete visibility and control, to protect their most valued data assets and critical control systems.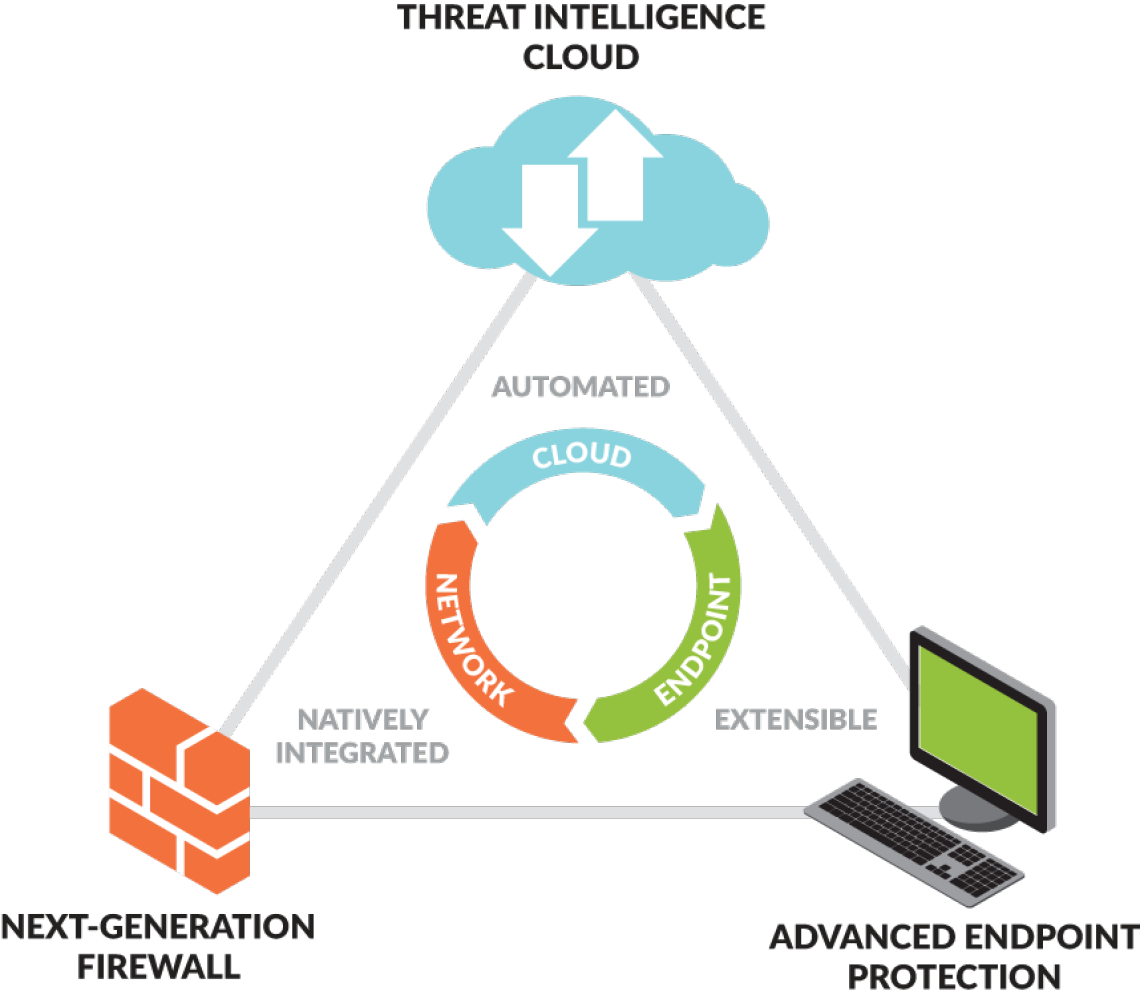 The Palo Alto Networks Next-Generation Security Platform has four key characteristics that enable the prevention of successful cyberattacks:
Natively integrated technologies that leverage a single-pass architecture to exert positive control based on applications, users and content to reduce organizational attack surface, support open communication, orchestration, and visibility, and enable consistent security posture, providing the same protection on the endpoint, in the data center, on the network, in public and private clouds, and across SaaS environments.
Automation of protection by creating and reprogramming security postures in real-time across the network, endpoint and cloud environments to counter new threats, allowing teams to scale with technology, not people.
Extensibility and flexibility that allow for consistent protection as users move off physical networks – and as organizations expand – and adopt new technologies and architectures.
Threat intelligence sharing that enhances prevention and minimizes the spread of attacks by taking advantage of the network effects of automated sharing of protections across a global community.
---
 Product Details
Palo Alto Traps: The End for AV and EDR?